Enough power. For three.
Two high-speed USB ports + one built-in micro USB cable
The V'bee boasts dual USB ports, 2.1A and 1A, that allow two devices to be charged simultaneously. The 2.1A output is designed especially for tablets, the 1A output pairs perfectly with smartphones.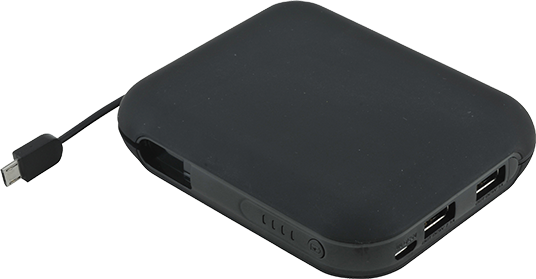 In addition, the V'bee includes a standard micro USB cable to recharge most smartphones and portable USB devices. Just eject the hidden Micro USB cable and charge your devices anytime.